Reliable Air Freight Shipping to Africa & the Middle East
Global Shipping Services with Arab Africa Cargo: Your Logistics Partner
Experience Hassle-Free Global Shipping with Arab Africa Cargo: Your Premier UK-Based Freight Forwarder and Shipping Company. Our Air and Road Transportation Services are Unmatched, Specializing in Shipping to Africa, Asia, Europe, the Caribbean, and More. With Over 10 Years of Industry Experience, We Offer A Dedicated and Professional Exporting Service to All Our Clients. From Personal Items to Commercial Cargo and Excess Baggage to Unaccompanied Luggage, Trust Us to Handle All Your Shipping Needs
We ship to over 175 countries in Africa, Asia, Australia, the Caribbean, Europe, the Middle East, Australia, North America, and South America. Our competitive rates and excellent customer service, combined with our wealth of experience, provide you with ultimate convenience every time you ship with us to anywhere in the world.
Get your free quote right now!
Quick Quote
See how much it will cost to ship your goods today with Arab Africa Cargo!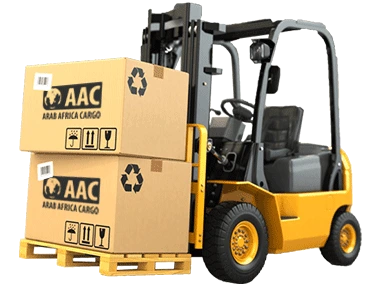 Unlock New Business Opportunities in Africa and the Middle East – Trust Our Global Cargo Shipping Solutions for Reliable Delivery and Seamless Service!
Swift Shipping from the UK to the Middle East – Send Your Goods with Confidence!
Our shipping services from the UK to the Middle East cover a wide range of countries, including but not limited to Saudi Arabia, United Arab Emirates, Kuwait, Qatar, Bahrain, Oman, Lebanon, Jordan, and Iraq. With our fast and reliable shipping, you can confidently send your goods to any of these destinations with ease and efficiency.
Reliable and Affordable Cargo Shipping from UK to Africa – Contact Us Now!
Effortless Cargo Shipping from UK to Africa – Deliver Your Goods with Confidence to Top Destinations such as Nigeria, South Africa, Egypt, Kenya, Ethiopia, and Tanzania. Contact Us Now for Reliable and Affordable Shipping Services!"
Our All-inclusive Door to Door Air Freight Service to Africa
Services We Offer as Your Trusted Freight Forwarder
Testimonials
What People Are Saying About Us!