DHL COURIER SERVICE LONDON – WEMBLEY AT ARAB AFRICA CARGO.
EXCELLENCE. SIMPLY DELIVERED BY DHL AT ARAB AFRICA CARGO.
At Arab Africa Cargo. London – Wembley we work with DHL to offer you easy-to-understand products and services, providing reliability and flexibility.
ABOUT DHL
DHL employs over 300,000 people and offers a wide range of delivery services for businesses that need to send parcels around the globe.
Arab Africa Cargo has worked with DHL for a number of years, allowing us to bring their global expertise to everyday consumers in and around the London area who need reliable and quick shipping, at an affordable price.
DHL INTERNATIONAL SHIPPING
DHL offers customers the ability to send parcels to over 250 nations and territories worldwide. Packages are collected from either your home or office address by a DHL driver and transported fully tracked to your recipient. You can use DHL to send from the UK to almost any destination around the globe in as little as 1-2 days.
DHL EXPRESS TRACKING
If you book a DHL service with Arab Africa Cargo, you can still benefit from DHL Express tracking using the DHL tracking tool so that you can be kept up to date throughout.
SENDING LARGE OR HEAVY ITEMS WITH DHL
Due to its vast network, DHL is able to take significant bulky goods, but as you would expect this can be expensive. Larger goods cost more to send due to the space they take up in the DHL courier network.
That's why we have an air freight service that covers all corners of the globe. At Arab Africa Cargo, we have a fast network of airlines we work with to cater to your large shipments. Please send us an email at [email protected] and we'll provide you with the cheapest rates available.
Get your free quote right now!
Quick Quote
See how much it will cost to ship your goods today with Arab Africa Cargo!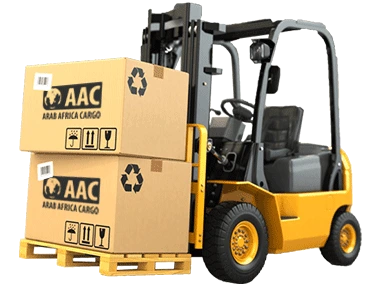 Testimonials
What People Are Saying About Us!