Shipping to Lebanon from the UK
Air Cargo To Lebanon | Cheap Freight Rates To Lebanon | Excess Baggage From UK To Lebanon
SHIPPING TO LEBANON FROM THE UK WITH ARAB AFRICA CARGO
Are you looking to ship your cargo to Lebanon from the UK? Look no further than Arab Africa Cargo for all your freight forwarding needs. We take pride in providing excellent customer service and shipping services to Lebanon from the UK for students, personal cargo, excess baggage, Online Shopping and even Commercial Cargo.
We have the knowledge to ensure the secure and timely shipping of your cargo to Lebanon such as Beirut, thanks to our 25 years of experience in logistics.
For Commercial Cargo., Arab Africa Cargo is your ideal shipping partner. We can collect, package and deliver your cargo to any Lebanon airport from the UK. Our team of experts will ensure that your commercial cargo is handled carefully and reaches its destination on time.
When shipping personal packages, personal possessions, extra baggage, luggage, or any size cargo to Lebanon, you can count on us not only to deliver your goods but also to provide customised service. Our customer service professionals are always ready to answer your inquiries and advise you on the best shipping solutions for your specific needs.
We use a vast network of airlines such as Saudi Airlines, United, Delta, British Airways, Qatar Airways, Emirates Airways and Kenya Airways to deliver your cargo to Lebanon from the UK.
Get a quick quote today by filling in the form on our website. If you would like to discuss your unique shipping requirements to Lebanon, please call/ email our helpful customer service representatives now at [email protected] or call and WhatsApp +442030027757. Trust Arab Africa Cargo to make your shipping to Lebanon a seamless and stress-free process.
WHY SHIP TO LEBANON FROM THE UK WITH ARAB AFRICA CARGO?
How much does it cost to ship to Lebanon?
The cost of shipping to Lebanon varies depending on several factors such as the size and weight of the package, the type of shipment, the shipping company, and the shipping speed. Shipping costs can also change depending on any customs or import taxes that may apply to the package. Get a quick price today by filling in the form on our website.

Can I ship to Lebanon from the UK for Business?
When it comes to your commercial cargo from the UK to Lebanon, Arab Africa Cargo can assist you at every step until your cargo is delivered to your chosen destination. We can collect and package your cargo so you save on freight costs.
How long does shipping take from the UK to Lebanon?
The time it takes to ship your cargo from the UK to Lebanon varies based on how it's sent, which firm handles it, and a few other factors. If it is transported by air, it typically takes 3 to 5 business days. But, shipping by water might take significantly longer, often many weeks or even months!
Can you send parcels to Lebanon?
To send a parcel to Lebanon, you can use shipping companies like Arab Africa Cargo as we work with trusted courier services like DHL, Aramax, DPD, TNT, and UPS to make postage to Lebanon stress-free and easy.
What is the cheapest way to send a parcel to Lebanon?
The cheapest way to send a parcel to Lebanon varies based on factors like size, weight & urgency. Consider international postal or economy courier services & compare prices for the best deal.
Air Freight Charges to Lebanon from the UK
Air Freight Charges to Lebanon
| | | | |
| --- | --- | --- | --- |
| Destination | Minimum Charge | Under 100kg | Over 100kg |
| Beirut (BEY) | Available on request | Available on request | Available on request |
The above costs are up to arrival at the airport only. They do not include ANY charges which may be incurred in Lebanon such as (but not only) terminal handling, documentation, customs clearance, examination, quarantine or inspection fees, customs duties, taxes or storage costs.
All air freight shipments are subject to a £44.99 handling and security charge.
The consignee must pay any charges which may be incurred at the destination on collection.
These fees are determined locally and we have no influence over them or interest in them.
All quotes are conditional on the final weight and dimensions of your packages.
Prior to pickup, all packages must be wrapped carefully and securely for transportation.
Your packages should not contain prohibited items, dangerous or hazardous goods or valuable items.
The above quotation excludes insurance.
Our rates are checked on a regular basis and are subject to change without notice.
Get your free quote right now!
Quick Quote
See how much it will cost to ship your goods today with Arab Africa Cargo!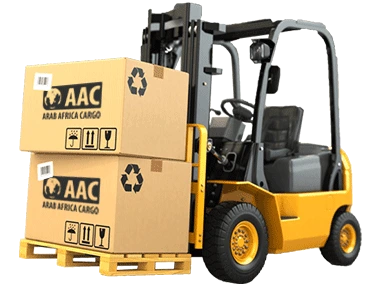 Testimonials
What People Are Saying About Us!
How can I shop from Amazon and ship to Lebanon?
If you are living in Lebanon and looking to purchase items from Amazon, Harrods and other UK-based online stores, Arab Africa Cargo can provide you with a free UK address to have your products delivered to. Once your shipments arrive at our UK address, we can quickly and safely forward them to you in Lebanon.
While buying from Amazon, Harrods and other UK online stores may offer a wide selection of products, some stores may not offer international shipping or may charge unreasonable prices for it. However, with Arab Africa Cargo's free UK address, you can easily bypass these obstacles and shop with ease.
To get started, simply email us to request your free UK address and use this address as your shipping address when making your online purchases. Once your packages arrive at our UK address, we will contact you to arrange for delivery to Lebanon. We offer a range of shipping options to suit your needs and budget, and our team is committed to providing excellent service and support throughout the process.
75% Shipping Cost Savings and Increased Profit Margins: Our Success with a Lebanese Company
Arab Africa Cargo collaborated with a Lebanese firm to optimise its supply chain and reduce shipping expenses from the UK. Utilising our team's extensive business knowledge and strong relationships with major airlines, we negotiated the best shipping rates and provided tailored storage and repackaging solutions. This led to significant cost savings, increased profit margins, and expansion of our client's operations in Lebanon.
At Arab Africa Cargo, we are committed to delivering customized solutions to businesses of all sizes. We take pride in providing exceptional service and delivering results through our expertise in optimizing supply chains and reducing shipping expenses, backed by our vast industry connections.

FAST DELIVERY
Experience Unmatched Expertise in Worldwide Cargo Delivery with Fast Commercial Cargo – Fast Air Cargo to Africa & Middle East.

SAFE & SECURE
With our reliable freight forwarding services, you can enjoy peace of mind knowing that your cargo is in safe hands from start to finish.

24/7 SUPPORT
We go above and beyond to provide exceptional support for all your shipping needs. Our enthusiastic staff is always ready to offer innovative solutions to help your company succeed.