Shipping to Africa from the UK
Air Cargo To Africa | Cheap Freight Rates To Africa | Excess Baggage Charges From UK – To Africa
SHIPPING TO AFRICA FROM THE UK WITH ARAB AFRICA CARGO
Are you shipping to Africa from the United Kingdom? Look no further than Arab Africa Cargo for your freight forwarding needs. We take pride in providing exceptional customer service and shipping to Africa from the UK for students, personal cargo, excess baggage, Online Shopping and even Commercial Cargo.
With over 25 years of expertise in shipping items to cities all over the world, your cargo is in safe hands with us. We understand that when it comes to shipping to Africa, cost-effectiveness is important, which is why we strive to provide cost-effective cargo services to our clients.
For Commercial Cargo., Arab Africa Cargo is your ideal shipping partner. We can collect, package and deliver your cargo to any destination in the world from the UK. Our team of experts will ensure that your commercial cargo is handled with care and reaches its destination on time.
When it comes to sending personal packages, personal belongings, excess baggage, luggage, or any size cargo to Africa, you can rely on us not just to deliver your cargo but also for personalized service. Our customer service representatives are always available to answer any questions you may have and provide guidance on the best shipping options for your unique needs.
Get a quick price today by filling in the form on our website or if you would like to discuss your unique shipping requirements to Africa, please call/ email our helpful customer service representatives now at [email protected] or call and WhatsApp +442030027757. Trust Arab Africa Cargo to make your shipping to Africa a seamless and stress-free process.
HOW LONG DOES IT TAKE TO SEND A PACKAGE TO AFRICA?
When sending your cargo from the UK to Africa via air freight it can take as little as 4 to 7 days depending on which country you are sending. If you have a shipment to Africa from the UK, please get in touch with our customer service representative for a quote.
SHIPPING TO AFRICA FOR BUSINESS?
When it comes to your commercial cargo from the UK to Africa, Arab Africa Cargo can assist you at every step until your cargo is delivered to your chosen destination. Fill out the quote form below to get the best rate for your commercial cargo to Africa.
WHY SHIP TO AFRICA FROM THE UK WITH ARAB AFRICA CARGO?
Shipping to Africa from the UK with Arab Africa Cargo.
Get your free quote right now!
Quick Quote
See how much it will cost to ship your goods today with Arab Africa Cargo!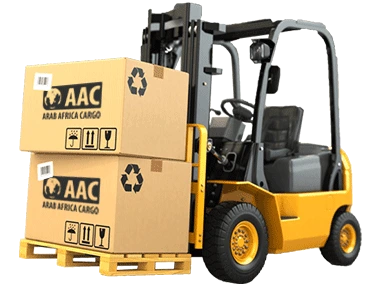 FAST DELIVERY
Experience Unmatched Expertise in Worldwide Cargo Delivery with Fast Commercial Cargo – Fast Air Cargo to Africa & Middle East.

SAFE & SECURE
With our reliable freight forwarding services, you can enjoy peace of mind knowing that your cargo is in safe hands from start to finish.

24/7 SUPPORT
We go above and beyond to provide exceptional support for all your shipping needs. Our enthusiastic staff is always ready to offer innovative solutions to help your company succeed.